Join our event - who support the parents/carers when young people experience challenges to their emotional & Mental health https://t.co/8f5uFSGM8z Or complete the survey appropriate to you: Parents/carers https://t.co/UYhRh4czLq
Professionals https://t.co/MTX4lrnduV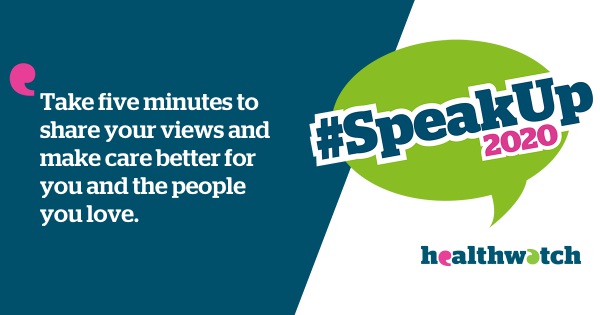 Healthwatch England
@HealthwatchE
#MentalHealth is the public's top concern for 2020 and has been for some time. Let's make real change happen this year. Tell us about your experience in this survey https://t.co/BX7RAXosyE to help improve local services #SpeakUp2020 📣
Who supports parents/carers & adults who work with children & young people who experience challenges to their emotional & mental health? We have 2 surveys running please follow the appropriate link
Parents https://t.co/8tsBb1U6IZ
Professionals https://t.co/9yNNhuESqo
Check out "Children and young people's mental health event - Who supports the parents?" @EventbriteUK
Children and young people's mental health event - Who supports the parents?
Who supports parents/carers and those who work with children & young people who experience challenges to their emotional and mental health
www.eventbrite.co.uk
✨Happy New Year✨
Wishing all our lovely followers a Happy New Year - All the best for 2020! We are looking forward to an exciting year ahead at #HealthwatchWiganandLeigh😀
Merry Christmas Everyone😀
Load More...